Discover Scandinavia's Viking Markets: A Historic Journey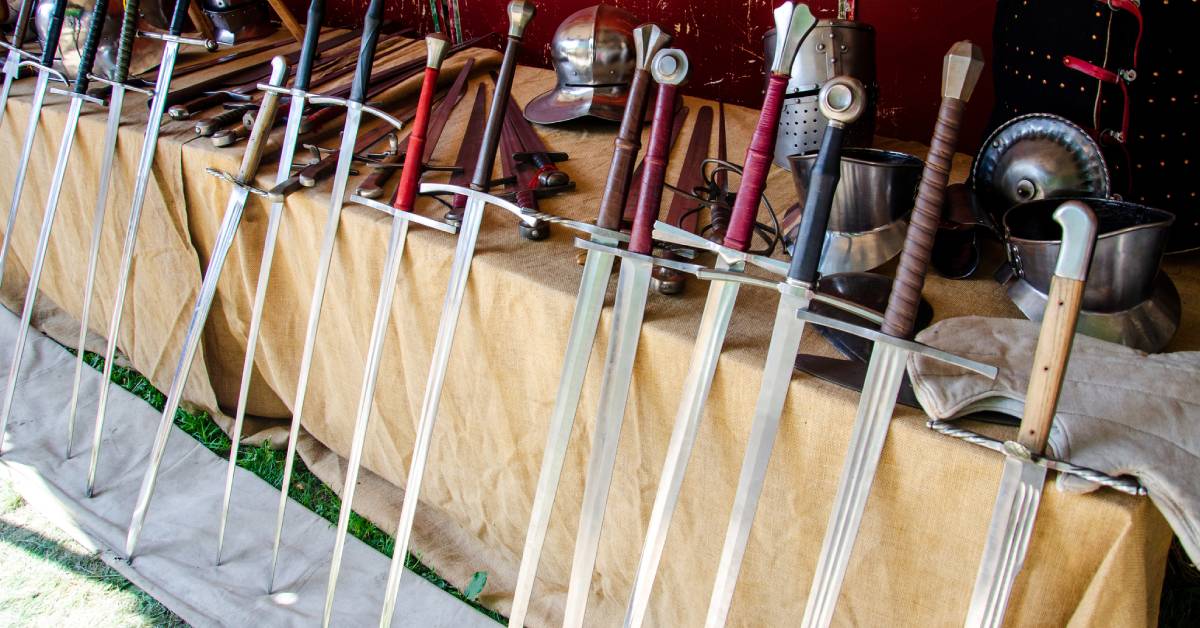 Immerse yourself in the rich cultural tapestry of Scandinavia through its iconic Viking markets. A journey through these markets is a journey back in time to an era of Norse mythology, maritime exploration, and complex social structures.
These bustling trading spaces provide a window into the life of the Vikings, their traditions, and their craftsmanship.
Introduction to the Viking Markets
The Viking markets are a fascinating aspect of Scandinavia's cultural heritage. Not only are they a vibrant reminder of the region's Viking past, but they also provide an engaging way for visitors to explore history in an immersive and hands-on manner.
The Historical Significance of Viking Markets
These markets served as crucial trading centers during the Viking Age, fostering economic growth and cultural exchange. Today, they represent a cornerstone of our understanding of Viking society and commerce.
Understanding the Viking Culture
Exploring Viking culture is integral to appreciating the context in which these markets flourished. The vibrancy and richness of Viking culture are evident in their arts, their trading practices, and even their gastronomy.
Viking Trade and Commerce
Trade was a significant part of Viking life. Their trading networks spanned across Europe and Asia, facilitating the exchange of goods like fur, textiles, pottery, iron, and more. The markets served as crucial hubs for this widespread trading system.
Viking Crafts and Artisans
Viking craftsmanship is renowned for its quality and intricacy. Artisans worked with a range of materials, from wood and metal to bone and textiles, creating goods that reflected both their skill and their cultural beliefs.
Food and Drink in Viking Society
The Vikings enjoyed a rich diet, comprising primarily of meat, fish, and dairy products. Mead, beer, and fruit wines were also popular, playing a significant role in feasts and social gatherings.
Exploring the Viking Markets in Scandinavia Today
Today's Viking markets offer an authentic slice of life from the Viking Age. Through interactive displays, historical reenactments, and an array of traditional goods, visitors can experience the richness of Viking culture firsthand.
The Authentic Viking Market Experience
Visiting a Viking market is a truly immersive experience. The air is filled with the scent of smoked meat, the sound of artisanal tools, and the bustle of traders and visitors.
Everywhere you look, you'll find carefully crafted replicas of Viking goods, from jewelry and clothing to weapons and household items.
Interactive Displays and Historical Reenactments
Historical reenactments are a highlight of any visit to a Viking market. These staged scenarios, performed by skilled actors, bring the past to life, offering a glimpse into the day-to-day life of a Viking.
Alongside these, interactive displays provide educational insights into Viking history, culture, and trade.
The Role of Viking Markets in Present-Day Scandinavia
While they offer a nod to the past, Viking markets also play a crucial role in present-day Scandinavia. They are a major tourist attraction, fostering interest in and appreciation of Scandinavian history and heritage.
Travel Guide to Viking Markets in Different Countries
Scandinavia encompasses a range of countries, each boasting its own unique Viking markets. Whether you're in Denmark, Sweden, Norway, Iceland, or Finland, you're sure to find a market that offers a captivating journey into the Viking Age.
Viking Markets in Denmark
Denmark is home to several Viking markets, including the annual market in Ribe, the oldest town in Denmark.
Here, visitors can wander through the bustling market stalls, take part in archery and combat demonstrations, and even try their hand at traditional Viking crafts.
Viking Markets in Sweden
Sweden's Viking markets, like the one in Foteviken, offer a rich cultural experience. Complete with historical reenactments, traditional Viking food, and an array of artisanal goods, these markets transport you back to the Viking Age.
Viking Markets in Norway
Norway's Viking markets, such as the one in Gudvangen, offer stunning landscapes alongside the market experience.
Set amidst beautiful fjords, these markets offer a range of activities from boat building and blacksmithing demonstrations to traditional Viking games.
Viking Markets in Iceland
In Iceland, the Viking market in Hafnarfjordur offers a unique experience with a magical backdrop of lava fields and the Northern Lights. This annual event offers music, dancing, crafts, and traditional Viking food and drink.
Viking Markets in Finland
Finland's Viking markets, such as the Saltvik Viking Market on the Åland Islands, offer a range of activities from archery and combat demonstrations to storytelling sessions, all set amidst the enchanting Finnish landscape.
Navigating the Viking Market
Walking through a Viking market is like stepping back in time. From understanding the layout to appreciating the craftsmanship on display and tasting traditional Viking cuisine, there's plenty to explore.
Understanding the Market Layout
Viking markets are typically organized into sections by trade, with stalls for blacksmiths, weavers, potters, and other artisans. They often feature a central space for performances and demonstrations.
Appreciating Viking Crafts
The craftsmanship on display at Viking markets is truly impressive. Each piece is a testament to the skills and traditions of the Viking Age, offering a tangible connection to the past.
Experiencing Viking Cuisine
Food is a major part of the Viking market experience. From hearty stews and smoked meats to freshly baked bread and mead, you'll have plenty of opportunities to sample traditional Viking fare.
Unique Attractions of the Viking Markets
Each Viking market has its own unique attractions, from historical reenactments and workshops to musical and theatrical performances. These attractions bring the markets to life, making every visit a memorable experience.
Historical Reenactments
Historical reenactments, often featuring battles, daily life scenes, and mythical tales, are a major draw. These performances are not only entertaining but also provide educational insights into Viking life and lore.
Workshops and Learning Experiences
Many markets offer workshops where you can learn traditional Viking crafts or skills. Whether it's weaving, blacksmithing, or archery, these workshops offer a hands-on way to engage with Viking history.
Musical and Theatrical Performances
Music and theater were important aspects of Viking culture, and these elements are often incorporated into market events.
From traditional Norse songs to dramatic performances of Viking sagas, these performances add a vibrant cultural dimension to the market experience.
Practical Information for Visitors
Visiting a Viking market is an exciting adventure, but it's also important to be prepared. Here's some practical information to help you plan your trip.
Best Time to Visit
Most Viking markets are held during the summer months when the weather is typically warmer and the days are longer. However, some markets do take place at other times of the year, so it's always worth checking in advance.
Travel and Accommodation Tips
When planning your trip, consider your travel and accommodation options. Many markets are located in or near major towns and cities, offering a range of accommodations from hotels to campgrounds.
Cultural Etiquette and Expectations
Respect for the culture and heritage of the Vikings is key when visiting these markets. It's important to remember that these markets are not only tourist attractions but also a celebration of Scandinavian history and culture.
Conclusion: Embracing the Viking Spirit
Experiencing a Viking market is an unforgettable journey into the past. It's an opportunity to learn about the history, culture, and lifestyle of the Vikings in a unique and engaging way.
Whether you're drawn to the markets for their historical significance, their cultural insights, or their vibrant atmosphere, you're sure to come away with a newfound appreciation for the Viking spirit.