Viking World Fair: An Immersive Journey into Viking Life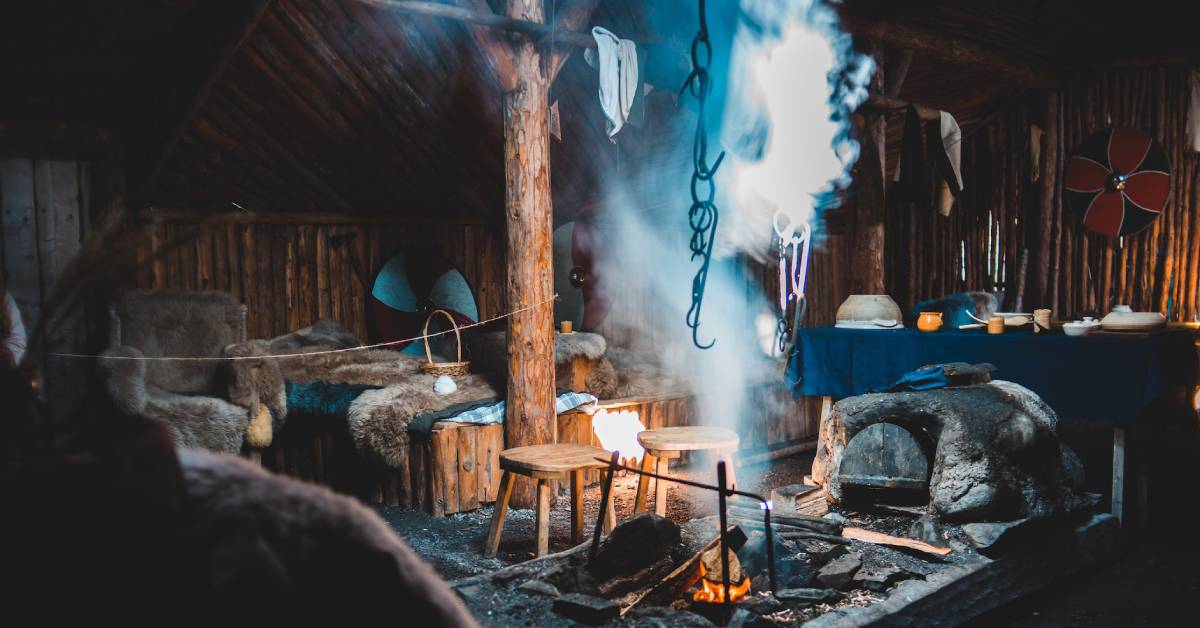 Welcome to your comprehensive guide to experiencing Viking life at the annual Viking World Fair. Journey back in time and immerse yourself in the rich, cultural heritage of the Norsemen.
From historical reenactments to traditional cuisine, games, and rituals, this guide will walk you through what to expect and how to navigate the fair for an unforgettable experience.
The Essence of the Viking World Fair
The Viking World Fair is not just an event; it's a time machine transporting you to the era of the Vikings - an adventure into the past. Let's dive into the essence of this historical extravaganza.
Historical Background
Established in 1998, the Viking World Fair aims to celebrate and preserve the legacy of the Viking Age. It's an annual gathering of history enthusiasts, educators, artists, and spectators from all over the world.
Purpose and Vision of the Event
The event's purpose is to offer an immersive and authentic exploration of Viking life. It provides a unique platform to learn, appreciate, and experience Viking history, culture, art, and traditions first-hand.
Preparation for the Viking World Fair
Just like any adventure, a bit of preparation can enhance your overall experience at the Viking World Fair. Here's what you need to know.
How to Buy Tickets
Tickets for the fair can be purchased online through the official Viking World Fair website. They offer different ticket packages, including single-day passes, family packs, and full event passes.
What to Pack
Packing for the Viking World Fair should include comfortable clothing and shoes, as you'll be outdoors for most of the day.
If you plan to participate in any workshops, be sure to bring notepads and pens. Don't forget your camera to capture unforgettable moments!
Pre-Fair Events
The fair offers a range of pre-event activities such as Viking history seminars, costume-making workshops, and traditional craft lessons. Attendees are encouraged to participate to get the most out of their Viking World Fair experience.
Experiencing the Viking Lifestyle
One of the main attractions of the Viking World Fair is the chance to step into the shoes of a Viking. Here, you will get to live as the Norsemen did hundreds of years ago.
Immersive Viking Living History
The fair hosts live demonstrations of Viking life in meticulously recreated historical settings. Here's what you can expect.
Viking Encampments
Walk through authentic Viking encampments, complete with tents, cooking fires, and Vikings going about their daily chores. These reenactments give you a glimpse of everyday life in a Viking community.
Historical Reenactments
Watch battles, trading sessions, and enactments of famous Viking legends. The participants pay close attention to historical accuracy, making you feel as if you've traveled back in time.
Viking Arts and Crafts
The Vikings were not just warriors; they were skilled artisans too. Here's your chance to explore their artistry.
Viking Blacksmithing
Witness live demonstrations of blacksmithing, a crucial craft in Viking times. You'll see artisans forge weapons and tools using traditional methods and tools.
Viking Weaving and Textile Arts
The textile arts were an essential part of Viking life, and at the fair, you'll get to see traditional Viking weaving techniques in action. You can even try your hand at it under the guidance of skilled craftsmen and craftswomen.
Viking Woodworking
Experience the Viking's woodworking prowess as experts carve intricate designs into pieces of timber using only hand tools. It's a remarkable sight to witness!
Authentic Viking Cuisine
Get ready to tantalize your taste buds with a unique culinary journey into Viking Age. Experience the flavors that our Norse forebears savored daily.
Food and Drink Demonstrations
Witness live cooking demonstrations featuring authentic Viking recipes. Watch as the chefs prepare traditional dishes right in front of you, using age-old cooking techniques and fresh local ingredients.
Tasting Viking Dishes
Don't miss out on tasting the Viking dishes! From hearty stews to freshly baked bread, you can sample an array of Viking fare and get a literal taste of their lifestyle.
Feast Like a Viking: The Mead Hall
Experience dining like a Viking in The Mead Hall. Here, you can join others in a communal feast, featuring a spread of traditional dishes and the popular honey wine known as mead.
Experience the Viking Market: Foods and Spices
At the Viking Market, you can taste, smell, and purchase a variety of foods and spices common during the Viking Age. It's the perfect place to try something new and take home a piece of Viking culture.
Viking Games and Sports
The Viking World Fair also hosts a range of traditional Viking games and sports that visitors can watch or even participate in. Prepare to test your strength and strategy the Viking way.
Traditional Viking Games
The fair features traditional Viking games that are both fun and engaging. Visitors can learn and participate in these games, providing a hands-on experience of Viking leisure activities.
Hnefatafl: The Viking Board Game
Try your hand at Hnefatafl, a popular board game in the Viking Age. The game is a strategic battle between two forces with unequal numbers, and it provides a fascinating insight into Viking pastimes.
Kubb: The Viking Lawn Game
Kubb, often referred to as 'Viking Chess', is a lawn game where the objective is to knock over wooden blocks by throwing wooden batons at them. It's a great game to enjoy with family and friends at the fair.
Viking Physical Competitions
For those seeking a more physical challenge, the fair hosts traditional Viking physical competitions. These events are designed to test your strength, endurance, and agility.
The Viking Warrior Challenge
The Viking Warrior Challenge is a rigorous physical competition where participants compete in a series of tests inspired by the skills a Viking warrior would need. This event is a crowd favorite and offers a glimpse into the competitive spirit of the Vikings.
The Viking Longship Races
The longship races are one of the most anticipated events of the Viking World Fair. Here, you'll see teams row their way to victory in a thrilling display of teamwork and endurance.
Exploring Viking Mythology and Spirituality
The Vikings had rich mythology and spiritual beliefs, both of which played a significant role in their daily lives. At the fair, you can delve into these fascinating aspects of Viking culture.
Mythology Storytelling Sessions
Listen to captivating tales of the Norse gods like Odin, Thor, and Loki during the mythology storytelling sessions. These tales, filled with adventure, magic, and moral lessons, were an essential part of Viking culture.
Viking Rituals and Ceremonies
The fair host's reenactments of various Viking rituals and ceremonies. These are performed with respect and care to present an accurate and reverent depiction of Viking spirituality.
The Blót: Viking Sacrificial Ritual
The Blót is a traditional Viking sacrificial ritual performed in honor of the gods. While no real sacrifices are made today, the ceremony is recreated for visitors to experience the spiritual side of Viking culture.
Nightlife at the Viking World Fair
As the sun sets, the Viking World Fair transforms into a mesmerizing realm filled with the warmth of bonfires, the rhythm of ancient music, and captivating storytelling sessions. Let's take a look at what you can expect.
Viking Storytelling Around the Fire
The Vikings were avid storytellers, and this tradition is kept alive at the fair. Gather around the fire, under a starry sky, as skilled bards weave tales of Norse gods, Viking heroes, and legendary adventures.
Skaldic Poetry and Music
The evening comes alive with the haunting melodies of ancient Norse music and the profound verses of Skaldic poetry. The performances encapsulate the depth of Viking culture and their appreciation for art and literature.
Leaving the Viking World Fair
As your journey at the Viking World Fair comes to an end, there are a few things you may want to do before you return to the modern world.
Commemorative Items and Souvenirs
Stop by the souvenir shops to pick up mementos of your time at the fair. From crafted jewelry to replicas of Viking artifacts, books, and clothing, there's something for everyone.
These souvenirs will serve as a tangible reminder of your incredible journey into the Viking Age.
Reflecting on the Viking Experience
As you prepare to leave the fair, take a moment to reflect on your experience.
The stories you've heard, the people you've met, the skills you've learned, and the rich culture you've immersed yourself in have all contributed to a deeper understanding and appreciation of Viking life.
You're not just leaving the Viking World Fair with souvenirs, but with memories and experiences that will last a lifetime.
In conclusion, the Viking World Fair offers an unparalleled journey into the past. It's not just about observing, but actively participating in the Viking way of life.
It's a unique opportunity to experience history firsthand and appreciate the complexity and richness of the Viking culture. So, are you ready for the next fair?