Explore Runes: Ancient Writing, Symbolism & Meaning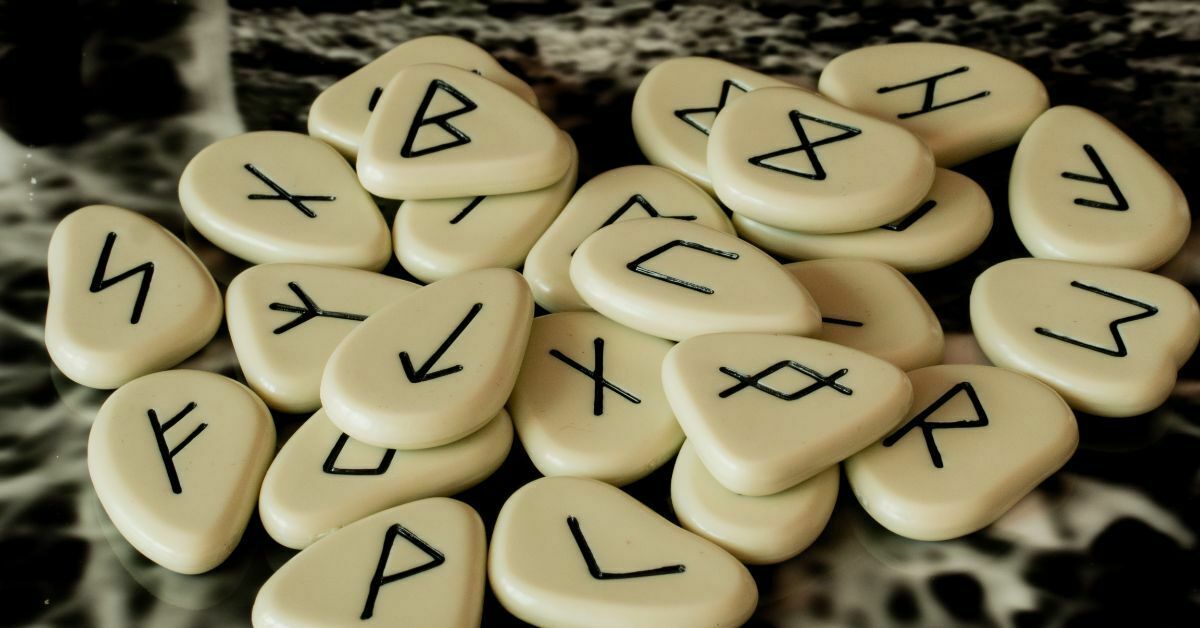 Runes have fascinated people for centuries, serving as a unique form of writing and a source of mystical insight. In this comprehensive guide, we will delve into the art of runes, exploring their history, writing, symbolism, and much more.
Introduction
The origin and use of runes date back to ancient times, serving as a writing system for various Germanic languages. The word 'rune' itself means 'mystery' or 'secret' in Old Norse, highlighting the enigmatic nature of these symbols.
This section will introduce you to the origins, purpose, and historical significance of runes.
Origins of Runes
Runes are believed to have originated in the 2nd century AD among Germanic tribes, influenced by the Latin alphabet and possibly other alphabets of the time.
The earliest runic inscriptions were carved on stone, metal, and wood, serving various purposes from memorial stones to magical symbols.
Purpose and Function
The primary function of runes was communication, but they also held significant symbolic and magical importance.
Runes were used in daily life for practical reasons, such as labeling belongings and commemorating the dead, but they also played a role in religious rituals and divination.
Historical Significance
Runes offer valuable insights into the languages, cultures, and beliefs of ancient Germanic peoples.
The study of runic inscriptions has helped historians and archaeologists piece together aspects of life in the early medieval period, from social structures to religious practices.
The Basics of Runes
Before diving into the art of writing runes, it's important to understand what runes are and familiarize yourself with the runic alphabet. This section provides an overview of the basic concepts and introduces common runic systems.
What Are Runes?
Runes are letters from an alphabet used by ancient Germanic peoples. Each rune represents a sound in the Germanic language of the time and also holds a specific meaning or symbolism.
The runic alphabet is known as the "Futhark," named after the first six letters.
The Runic Alphabet: An Overview
The runic alphabet consists of characters that are typically angular in shape, making them easier to carve on hard surfaces. Unlike the Latin alphabet, the Futhark has a fixed order, and the number of runes varies between different runic systems.
Common Runic Systems
There are several variations of the runic alphabet, each adapted to the phonetic needs of different Germanic languages and regions.
Elder Futhark
The Elder Futhark is the oldest form of the runic alphabet, consisting of 24 runes. It was used from the 2nd to 8th centuries and provided the basis for many later runic systems.
Younger Futhark
The Younger Futhark developed in the 8th century and has 16 runes. It reflects changes in the Old Norse language and was used throughout the Viking Age.
Anglo-Saxon Futhorc
The Anglo-Saxon Futhorc is an extended version of the Elder Futhark with 33 runes. It was used in England and is notable for its adaptation to the Old English language.
The Writing of Runes
Writing runes is a craft that requires specific tools and techniques. This section covers the materials used for rune carving, the carving techniques themselves, and the various styles of runic writing.
Materials and Tools
Historically, runes were carved on a variety of materials, including stone, wood, and metal. The tools used for carving depended on the material, ranging from chisels for stone to knives for wood.
Carving Techniques
The carving of runes required precision and care. Runemasters developed specific techniques to create the angular shapes of runic characters, often starting with a straight central line and then adding additional strokes.
Writing Styles and Direction
Runes can be written in various styles and directions. The most common direction is from left to right, but runes can also be found written from right to left, top to bottom, or in boustrophedon style, where the direction alternates with each line.
Runic Inscriptions: Examples and Translations
Many ancient objects bear runic inscriptions, ranging from monumental stones to small artifacts. These inscriptions provide examples of runic writing in different contexts and offer valuable insights into the languages and cultures of the time.
Symbolism and Meaning
Runes are more than just letters; they are symbols with deep meanings and connections to Germanic mythology and culture. This section explores the symbolism inherent in runic characters, their use in magical practices, and their role in divination.
Symbolism in Runic Characters
Each runic character has a name and an associated meaning or symbolism, often connected to Germanic mythology, natural elements, or everyday life. These meanings add a layer of depth to the use of runes in various contexts.
Magical and Religious Aspects
Runes were believed to have magical properties and were used in religious rituals, spells, and charms. They played a significant role in the spiritual practices of ancient Germanic peoples.
Runes in Divination
Runes have been used for divination since ancient times, a practice known as "rune casting." This involves drawing runes at random and interpreting their meanings based on their positions and relationships to each other.
The Modern Use of Runes
Today, runes continue to captivate people's imaginations. They are used in modern divination practices, artistic endeavors, and as a means of connecting with ancient Germanic heritage and spirituality.
Preservation and Study
The preservation and study of runes are crucial for understanding our historical and cultural heritage. This section covers the discovery, conservation, and exhibition of runic artifacts, as well as the role of scholars in this field.
Runic Artefacts: Discovery and Conservation
Many runic artifacts have been discovered over the years, each requiring careful conservation to preserve its inscriptions. Museums and institutions play a key role in protecting these artifacts and making them accessible to the public.
The Role of Archaeologists and Scholars
Archaeologists and scholars dedicate their careers to studying runes, deciphering inscriptions, and uncovering the secrets of the ancient Germanic world. Their work continues to shed light on this fascinating aspect of our history.
Major Collections and Exhibits Worldwide
Several major museums around the world house impressive collections of runic artifacts, providing the public with the opportunity to see these ancient inscriptions up close and learn about their significance.
Learning to Write Runes
Writing runes is a skill that anyone can learn with the right resources and guidance. This section provides a practical guide to getting started, including the materials you'll need and a step-by-step approach to writing runes.
Resources and Materials Needed
To start writing runes, you will need some basic materials such as paper, a writing tool, and a reference guide to the runic characters. You might also want to try carving runes on wood or stone for a more authentic experience.
Step-by-Step Guide to Writing Runes
This guide will take you through the process of writing runes, from choosing a runic system to practice with, to carving or writing the characters accurately. Tips and examples will be provided to help you along the way.
Common Mistakes and How to Avoid Them
As with any skill, writing runes comes with its challenges. This section highlights some common mistakes that beginners make and provides advice on how to avoid them, ensuring a smooth learning experience.
Conclusion
We have explored the fascinating world of runes, delving into their history, writing, symbolism, and modern-day significance. The legacy of runes endures, continuing to captivate and inspire people around the world.
Summary of Key Points
This blog post has provided a comprehensive guide to runes, covering their origins, writing techniques, symbolism, preservation, and how to write them yourself. We hope this journey through the art of runes has been informative and inspiring.
The Enduring Legacy of Runes
Runes hold a unique place in history and culture, serving as a link between the past and present. Their enduring legacy is a testament to their significance and the fascination they continue to generate.
Encouragement to Explore Further
We encourage you to explore the world of runes further, whether through studying ancient inscriptions, trying your hand at rune casting, or simply admiring their enigmatic beauty. There is much more to discover and learn about the art of runes.